CPCC Distinguished Alumnus Award Ceremony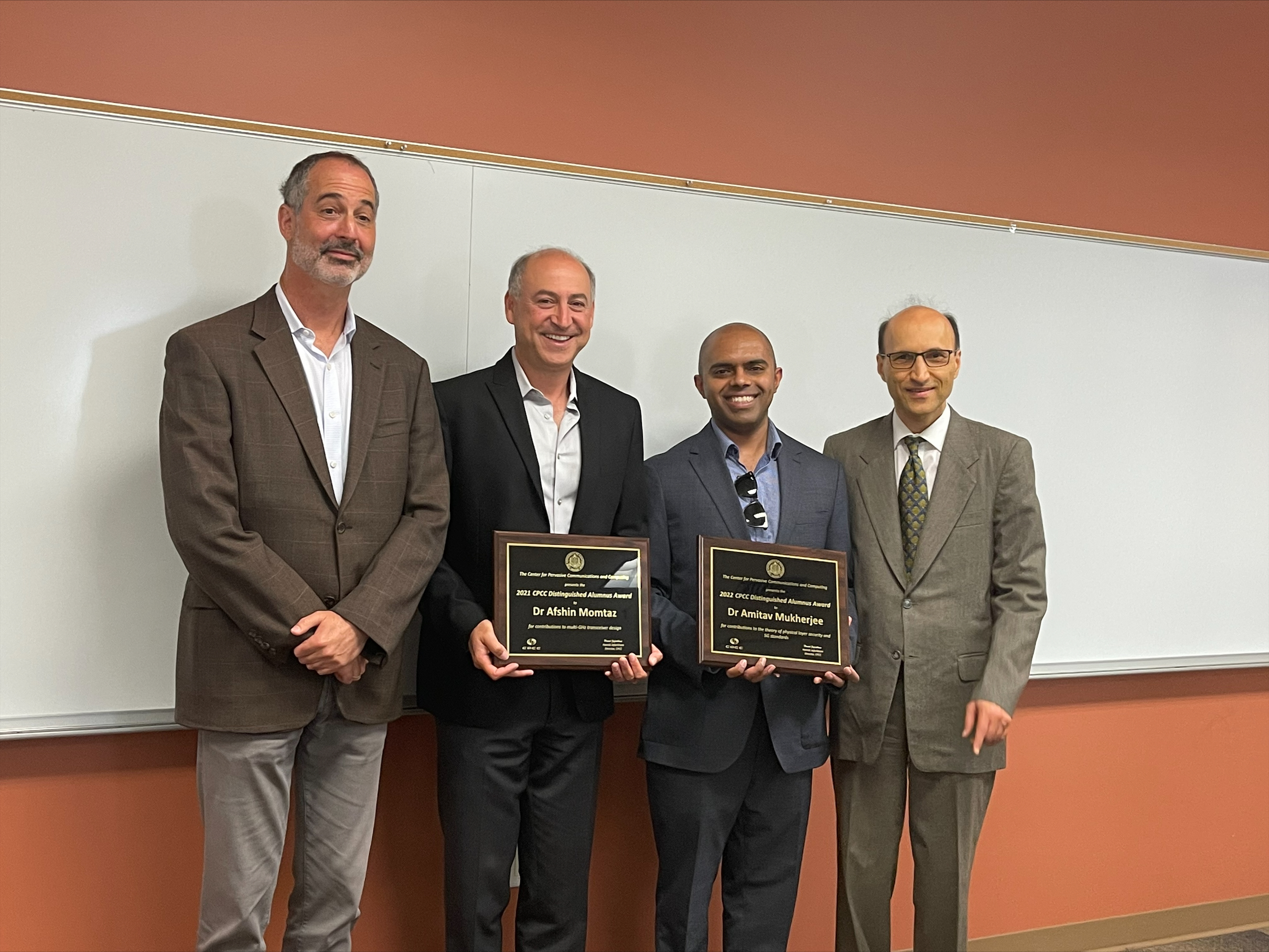 CPCC celebrated the 2021 and 2022 CPCC Distinguished Alumnus Awards. Because of the pandemic, we combined the celebration of the 2021 and 2022 awards on May 23, 2022. The award is an annual award presented to a CPCC alumnus based on the scholarly achievements or societal/industry impact in the years during and after the study at UCI. The 2021 CPCC Distinguished Alumnus Award was presented to Dr. Afshin Momtaz "for contributions to multi-GHz transceiver design." He is currently the Vice President of Engineering at Broadcom. The 2022 CPCC Distinguished Alumnus Award was presented to Dr. Amitav Mukherjee "for contributions to the theory of physical layer security and 5G standards." Dr. Mukherjee is the founder of Tiami Networks.
CPCC Director Hamid Jafarkhani welcomed the guests and presented the awards to Dr. Momtaz and Dr. Mukherjee. Then, each awardee presented a talk on his technical contributions and their impacts. The ceremony ended by serving lunch.